VANITAS by the Sea / VANITAS par la MER


To acquire artwork, please contact Gallery 78,
Fredericton, NB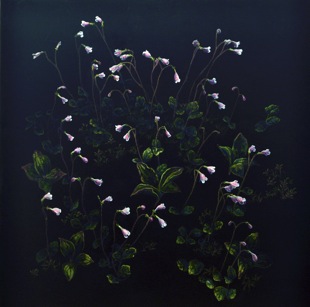 Twin Flowers 2019 © Barbara Safran de Niverville
Pencil crayon on wood panel / crayon de couleur sur panneau de bois 30 x 30 x 1¾ in. / 76 x 76 x 4.5 cm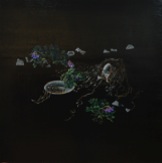 Wild Pea and Teacup 2020 © Barbara Safran de Niverville
Pencil crayon, Plexiglass and acrylic on wood / Crayon de couleur, Plexiglas et acrylique sur bois
36 x 36 x 1 ¾ in. / 91 x 91 x 4 cm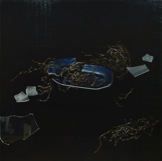 Broken Platter / Plateau cassé 2020 © Barbara Safran de Niverville
Pencil crayon, Plexiglass and acrylic on wood / Crayon de couleur, Plexiglas et acrylique sur bois
36 x 36 x 1 ¾ in. / 91 x 91 x 4 cm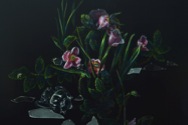 Wild Roses and Sugar Bowl, Detail 2021 © Barbara Safran de Niverville
Pencil crayon, Plexiglass and acrylic on wood / Crayon de couleur, Plexiglas et acrylique sur bois
36 x 36 x 1½ in. / 91 x 91 x 4 cm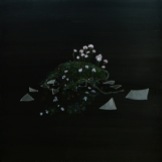 Sea Pinks / Armeria maritima, Detail 2020 © Barbara Safran de Niverville
Pencil crayon, Plexiglass and acrylic on wood / Crayon de couleur, Plexiglas et acrylique sur bois
36 x 36 x 1 ¾ in. / 91 x 91 x 4 cm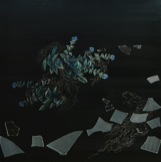 Oyster Leaf Plant, Detail 2020 © Barbara Safran de Niverville
Pencil crayon, Plexiglass and acrylic on wood / Crayon de couleur, Plexiglas et acrylique sur bois
36 x 36 x 1 ¾ in. / 91 x 91 x 4 cm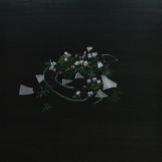 Sea Campion, Detail 2020 © Barbara Safran de Niverville
Pencil crayon, Plexiglass and acrylic on wood / Crayon de couleur, Plexiglas et acrylique sur bois
36 x 36 x 1 ¾ in. / 91 x 91 x 4 cm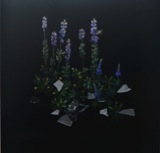 Wild Lupins and Creamer 2021 © Barbara Safran de Niverville
Pencil crayon, Plexiglass and acrylic on wood / Crayon de couleur, Plexiglas et acrylique sur bois
36 x 36 x 1½ in. / 91 x 91 x 4 cm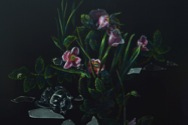 Wild Roses and Sugar Bowl, Detail 2021 © Barbara Safran de Niverville
Pencil crayon, Plexiglass and acrylic on wood / Crayon de couleur, Plexiglas et acrylique sur bois
36 x 36 x 1½ in. / 91 x 91 x 4 cm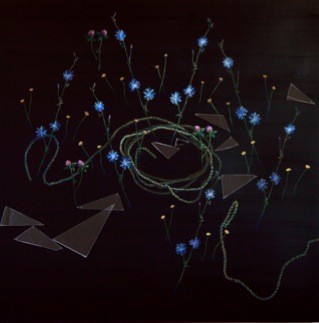 Vanitas Chicory 2020 © Barbara Safran de Niverville
Pencil crayon, Plexiglass and acrylic on wood / Crayon de couleur, Plexiglas et acrylique sur bois
48 x48 x 1 ¾ in. /122 cm x 122cm x 4 cm

ANDREW & LAURA McCAIN Art Gallery (East Gallery)
Florenceville-Bristol, NB July 10 to August 21, 2021


Vanitas par la mer 2020 examine la résistance et la robustesse des plantes non cultivées que l'artiste a trouvées entre une plage et une forêt. Les tableaux de cette série évoquent la résilience des plantes sauvages dans des conditions difficiles et mettent l'emphase sur les détails délicats qui semblent disparaître dans l'ombre. Les objets manufacturés et abandonnés suggèrent une indifférence humaine envers l'environnement naturelle. Quand même, la beauté entourée par le déclin peut surprendre le spectateur.

Un genre de Nature morte datant de l'ère Baroque en Europe (les 17e et 18e siècles) Vanitas nous montrent des objets réalistes et symboliques qui évoquent l'orgueil humain et la mortalité inévitable. Barbara a réinterprété ce point de vue en représentant la délicatesse de croissance parmi des tessons de Plexiglas, des bouts de corde ou de l'ancienne vaisselle. Les panneaux de bois sont travaillés en crayon de couleur sur gesso noir et vernis en couches acryliques.

Merci au Conseil des artsNB pour leur appui de cette exposition!






Vanitas par la mer 2020 focuses on the resistance and hardiness of wild plants that the artist has found between a beach and a forest. The panels in this series evoke the resilience of uncultivated growth in difficult conditions and emphasize delicate details that seem to fade into shadow.
Manufactured and discarded objects left by humanity suggest human indifference towards the natural environment. However, beauty surrounded by decline may surprise the viewer.

A still life genre dating back to the Baroque era in western art (17th and 18th centuries), Vanitas portrays realistic and symbolic objects to suggest the hubris of mankind and the inevitability of mortality. Barbara has reinterpreted this point of view, representing intricate vegetation amid shards of Plexiglass, ends of rope or discarded china dishes. Wood panels are worked in pencil crayon on black gesso with acrylic varnishes.

Thank you to artsNB for their support of this exhibition!





HOME