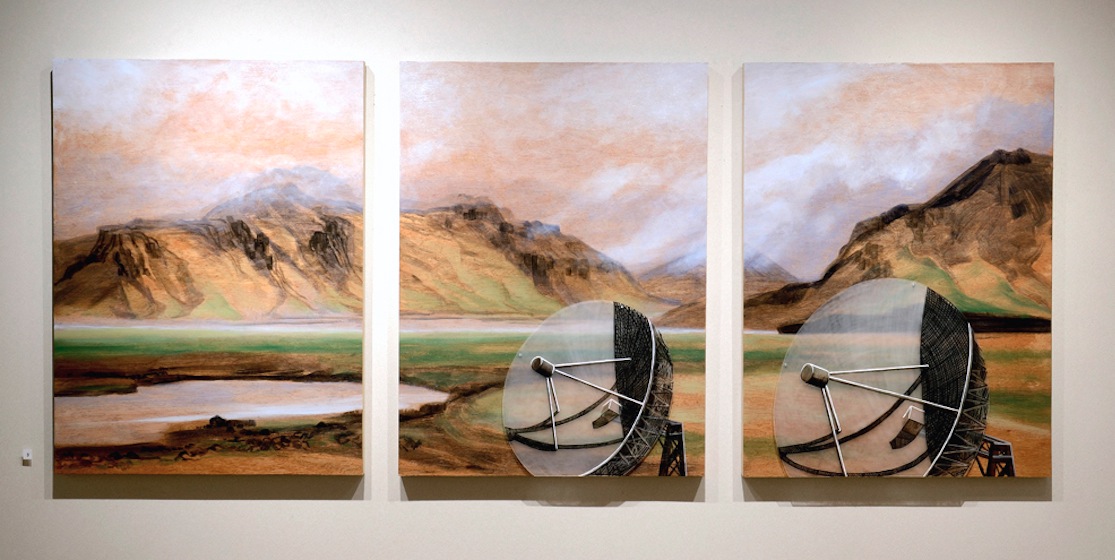 Communication
,
2016, acrylic and Plexiglass with wood ,
114 x 48 x 2 in.,
122 x 290 x 5 cm
Photo: Marc Blanchard
"Take Over!"

Gallery 333 St. George St. Moncton, NB (Second Floor,Suite 200, entrance from sidewalk)
This series
is so large that we are holding it's Opening Exhibition
in 2 locations...
Thursday, September 27th
Location #1:
Greater Moncton Roméo LeBlanc International Airport
3:30pm to 5:00pm
Location #2:
Apple Art Gallery
5pm to 8pm
Join us at both locations or join us at one!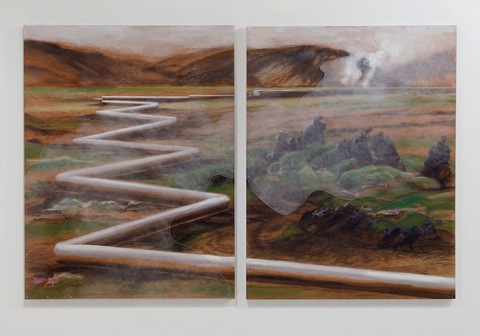 Pipeline, 2016, acrylic on wood with textured Plexiglass,
48 x 72 x 2 in., 122 x 180 x 2.5 cm
Photo: Marc Blanchard

Barbara Safran de Niverville has had a tremendous year!
She was recently nominated for the award of Visual Artist of the Year by les Éloizes for her series "Rencontre Primordiale".

"Rencontre Primordial" is the product of her Artist residency in Iceland.
This series examines the fragile balance between a turbulent landscape and Icelandic society. Installations of modern technology interrupt the rugged terrain in surprising locations

Barbara Safran de Niverville a eu une année formidable!
Elle a récemment été nominée pour le prix de l'artiste visuel de l'année par les Éloizes pour sa série "Rencontre Primordiale".

"Rencontre Primordial" examine la balance fragile entre un terrain turbulent et la société islandaise. Le spectateur pourra s'immerger dans ce paysage rugueux où les installations mécaniques apparaissent souvent sur les lieux surprenants.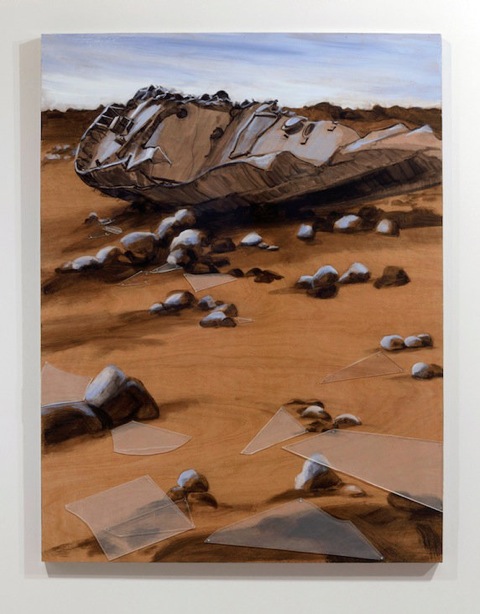 Debris, 2017, acrylic on wood with textured Plexiglass,
48 x 36 x 2 in., 122 x 91 x 2.5 cm
Photo: Marc Blanchard
Cette série est tellement grande que nous organisons son vernissage
en 2 endroits ...

Jeudi, le 27 septembre

Lieu n ° 1:
Aéroport international Roméo LeBlanc du Grand Moncton
15h30 à 17h00

Lieu n ° 2:
Apple Art Gallery
17h à 20h
Rejoignez-nous aux deux sites ou rejoignez-nous à un seul endroit!
Photos "Rencontre Primordiale": Marc Blanchard


RENCONTRE PRIMORDIALE / Primordial Encounter on exhibit at the University of New Brunswick Art Centre April 13 - May 18. 2018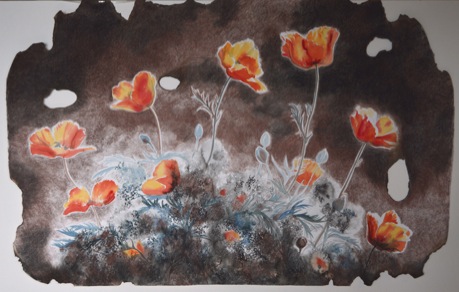 UNB Arts Centre : Pipeline 2016 and Ashes & Ice / Cendres et glace 2017
Acrylic and Plexiglass with wood
Photo : Lori Quick


Nomination : Prix Éloize, Artiste de l'année
L'Acadie des terres et forêts sera en fête du 2 au 6 mai 2018!

Visit my Studio